One of the best places to get sports picks, in flexible packages that work for you.
The world of sports betting is daunting, and it can be hard to find reliable picks that win. Top Pick is a sports consulting company that offers a number of packages that can fit in your budget, while at the same time giving you the most value for your buck.

At Top Pick sports consulting, we use a unit system for our betting strategy. This strategy allows us to keep track of our profits without using a dollar value, and it ultimately makes it easier to stay disciplined during the inevitable highs and lows of sports betting.

Instead of wagering random amounts based on your confidence of that particular bet, we base the amount per bet in relation to the size of your bankroll. This takes away the human element of emotion that can be difficult for the average bettor to overcome based on their psychological orientation.
Check out our packages below for more information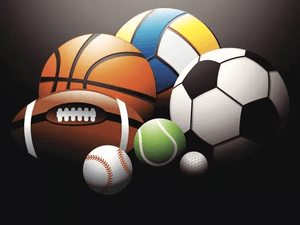 Our Mission
Here at Top Pick sports consulting, out mission is simple and that is to make you money betting on sports. We have a variety of sports betting strategies that we implement that have been proven to yield good results in the long run. Our company does not sell get rich quick schemes, but rather a simple and logical way to bet that is unknown to the average sports bettor. Top Pick can only go as far as our customers take us, and we work tirelessly to insure that you can bet with confidence!
Fortune Favors the Bold
MLB Packages
MLB is here and honestly this is our team's favorite and most profitable time of the year. We have three different packages for MLB this year that will be fantastic, and the best option for you will depend on your risk tolerance.
- Beginner MLB Package ($199/week):
This is the most conservative package we offer and it's for the person who is new to sports betting. In this package we take a more conservative approach in terms of the size of our betting units. We also don't have parlays in this package which is a riskier style of betting.

- Pro MLB Package ($499/week):
This is for the seasoned sports better who is beyond the newbie stage in terms of his/her understanding but just can't seem
to get over the hump to become profitable.
- Shark MLB Package ($999/week):
This package is for people who want to make sports betting a main source of income. Our controlled aggressive approach in
this package is not for the faint of heart and if you can withstand the ups and
downs the profits can be massive!

NBA Packages
NBA basketball packages can not be missed! We have three different packages for this as well and you will not be disappointed. The NBA is the league of stars and big market teams. In our experience when betting the NBA especially during the playoffs is that big market teams with marketable superstars tend to make it further.

- Rookie Package ($199/week):
As with our other starting packages this is for the beginner who loves to watch basketball, but is a novice when it comes to betting on
the games. If this sounds like you don't worry this is why we are here. Our research team at Top Pick works tirelessly so you can sit back enjoy the game and best of all make money!

- All-Star Package ($499/week):
As with baseball this mid-tier package has a slightly more aggressive approach. Analytics is a major factor in the process when picking NBA winners. We work tirelessly to make sure that you are betting with every edge possible.

- MVP Package ($999/week):
This is the most aggressive NBA package we offer and it's designed for people who are fearless. We don't hold back and the profits can be big!